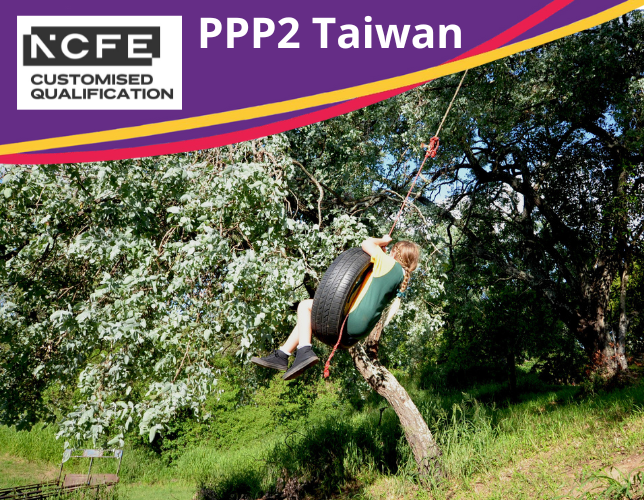 Date
Oct 07 2023
- Nov 18 2023
Expired!
Time
Taiwan time
10:00 am - 12:00 pm
PPP2 (PARS Playwork Practice Level 2) TAIWAN
This is an online course for anyone wishing to join from Taiwan. The course will be delivered in Chinese by PARS trainer Tracy Chen.
The aim of this level 2 qualification is to enable practitioners to begin to use the PARS model to describe and develop their playwork practice.
No previous experience of PARS is required.
On completion of this Customised Qualification, learners will receive a certificate of achievement. The certificate is evidence of the knowledge and skills gained by completing the qualification. This qualification has been accredited by NCFE under the Customised Qualification and the certificate of achievement will be issued directly by NCFE.
More information is available here: https://commonthreads.org.uk/index.php/01-pars-customised-qualifications-a-brand-new-playwork-adventure/
The dates of the course are
Oct. 7.21.28 10-12pm
Nov. 4.11.18 10-12pm
This PARS Playwork Practice (Level 2) is accredited by NCFE. Our unregulated Customised Qualification has been developed to meet the specific needs of our learners and has been accredited by NCFE demonstrating the quality and rigor. NCFE is an awarding organisation recognised by the qualification regulators for England (Ofqual), Wales (Qualifications Wales) and Northern Ireland (CCEA Regulation).
Please contact us for more information