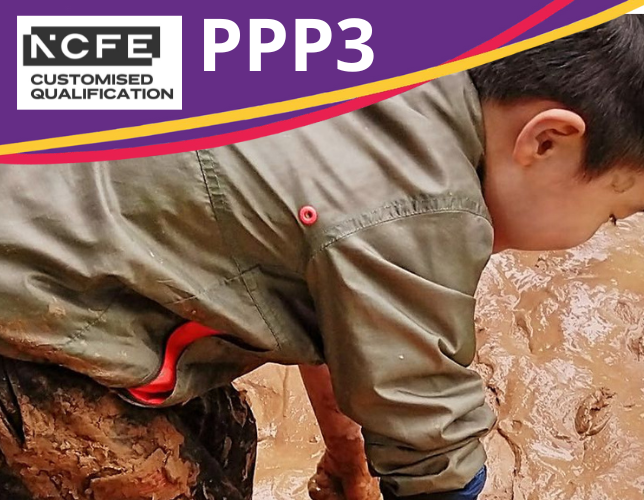 Date
Sep 10 2024
- Nov 05 2024
Time
UK time
1:00 pm - 3:00 pm
Cost
£380.00
PPP3 (PARS Playwork Practice Level 3)
PARS Playwork for Schools PPP3 Customised Qualification accredited by NCFE 
PPP3 is our 'advanced PARS practitioner' programme, particularly suitable for experienced practitioners working in any setting where children spend their free time, such as out of school programmes, summer camps, disaster relief projects, adventure playgrounds, school playgrounds, playschemes, zoos etc etc.
The aim of this qualification is to enable practitioners to use the PARS model to develop and evaluate their playwork practice.
There is no requirement to complete PPP2 before taking part in PPP3. If you are interested in taking PPP4, then you must complete PPP3 first.
PPP3 is an 8 week course on the following dates: Sept 10th, 17th & 24th, Oct 1st, 8th, 15th  & 22nd and Nov 5th 2024. Each online session lasts 2 hours and starts at 1pm UK time. This course will be taught by Dr Shelly Newstead.
The cost of this course is £380 per person, which includes all teaching, assessment, learning resources and certification from NCFE.
Please do feel free to  contact us with any enquiries about PPP3, including discounts for group bookings.
Our unregulated qualification has been developed to meet the specific needs of our learners and has been accredited by NCFE demonstrating the quality and rigor. NCFE is an awarding organisation recognised by the qualification regulators for England (Ofqual), Wales (Qualifications Wales) and Northern Ireland (CCEA Regulation).