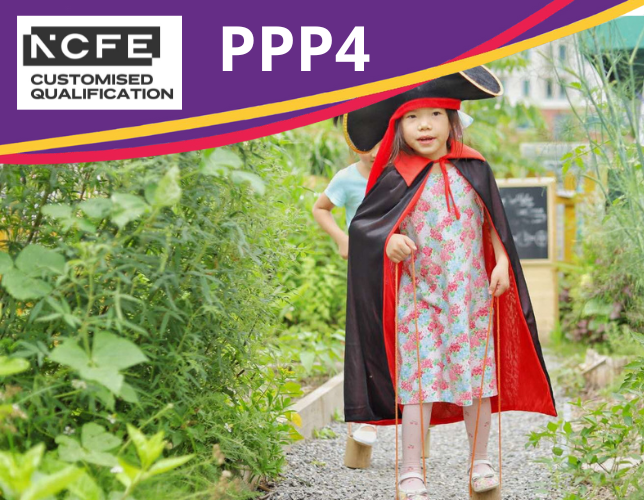 Date
Feb 08 2024
- Mar 28 2024
Time
UK time
9:30 am
Cost
£600.00
PPP4 (PARS Playwork Practice Level 4)
The aim of this course is to enable practitioners to use the PARS model to articulate, develop and evaluate their PARS playwork practice. Previous PARS training is essential before joining this course. Please contact us to register your interest and for more information on the entry requirements for this level 4 course, which include an informal interview over Zoom with PARS creator, Dr Shelly Newstead.
This PARS Playwork Practice (Level 4) is accredited by NCFE. Our unregulated qualification has been developed to meet the specific needs of our learners and has been accredited by NCFE demonstrating the quality and rigor. NCFE is an awarding organisation recognised by the qualification regulators for England (Ofqual), Wales (Qualifications Wales) and Northern Ireland (CCEA Regulation).
On completion of this Customised Qualification, learners will receive a certificate of achievement. The certificate is evidence of the knowledge and skills gained by completing the qualification. This qualification has been accredited by NCFE under the Customised Qualification and the certificate of achievement will be issued directly by NCFE.
Click here for more details about this course and the PPP Level 4 qualification.
The proposed start date for this course is 8th February 2024 . The time of the sessions is yet to be decided. Each session of the 8 sessions will last 2 hours Please email pars@commonthreads.org.uk for more information
Trainer: Dr Shelly Newstead