Date
Mar 14 2023
Expired!
Time
9:00 am - 10:00 am
PARS REFLEXIONS SESSION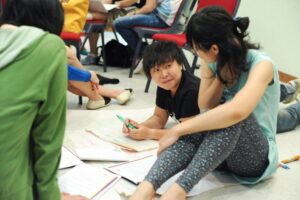 Reflexions – CPD (Continuous Professional Development) for PARS Practitioners
This is a one hour, online session with the creator of the PARS model of playwork practice, Dr Shelly Newstead. This session is a free session to help PARS practitioners to develop their reflexive practice.
Reflexions is an online gathering of PARS practitioners from around the world, meeting to talk, share and learn from each other about what it means to put PARS into practice. Facilitated by Dr Shelly Newstead, the creator of the PARS model of playwork practice, there is no set agenda: each participant brings their own insights, challenges and stories to share with the group. Every Reflexions session is different, depending on what participants bring to the session. Reflexions is about discussion, sharing and often having a good giggle with fellow PARS practitioners and learning from each other, despite the diverse range of settings in which we all work. Reflexions is held in English, but we do try to arrange translation if necessary.
Please book a ticket to receive a Zoom link and then join any time between 9-10 am UK time.
Sold out!